The American Dream: owning your own home and property. At Winters' Affordable Homes, we make it easy. The program includes the home, property, site work, perhaps a nice deck, fencing, swing set, pool, landscaping, all in one low monthly payment. And we'll help you to find your property!
We help with permits, zoning, perc tests, etc.
Licensed Real Estate Consultants
Insurance available
Licensed and bonded contractors for your site work
A complete "turn-key" home!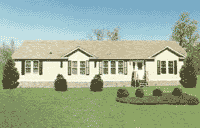 Call us today and let us help you find your new dream home!